Resource Insight – October 2018
"WORLD TRADE & METAL COMMODITIES"
The US economy is leading global economic growth driven in major part by the reduction of corporate taxes which has caused a repatriation of capital to the United States. US corporations are experiencing record profits and cash flow which is spurring an increase in capital spending and hiring of addition employees. The labour market is tight and consumer spending is robust. US leading indicators continue to improve indicating that the economic growth will remain strong.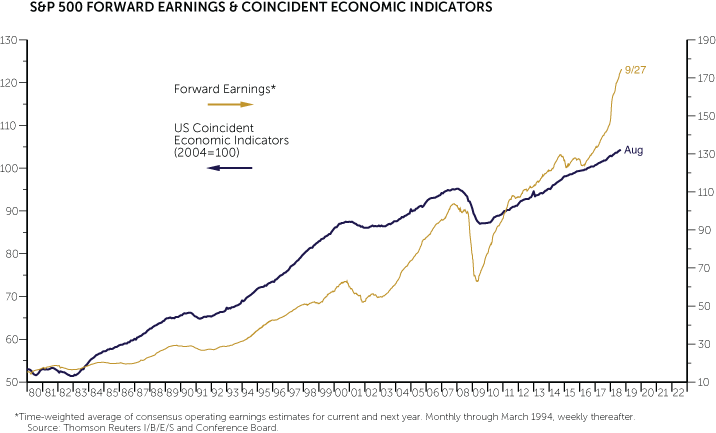 Global trade has remained in a steady growth trend in spite of the US initiated trade negotiations and resulting trade tariffs. Raw industrial commodities track very closely the value of world trade exports as can be seen in the chart below. Raw material commodities have been weak in the past few months while export trade has remained strong. This dichotomy of raw industrial prices and global trade is due to investor concerns about trade negotiations and the resulting tariffs, particularly with China the largest buyer of raw materials in the world.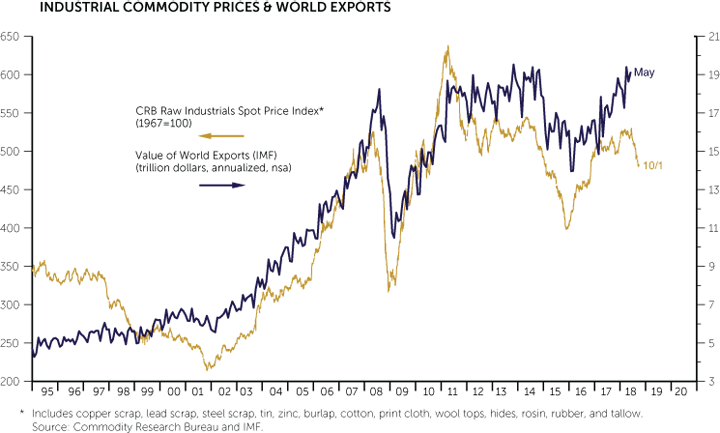 As noted in the above chart there is clearly a disconnect between raw materials pricing and the underlying fundamentals of physical demand. Base metals which comprise a major position in the CRB Raw Industrials Index are front and centre regarding this disconnect particularly when we look at the demand versus inventory levels. Despite robust demand metrics, the combination of trade friction, US Dollar strength and emerging market weakness have dominated market dynamics and sent base metal prices lower in the past few months. At the same time base metal inventories are at multi-year lows (see chart below) with further drawdowns expected as we enter the seasonally strong demand period between now and next spring.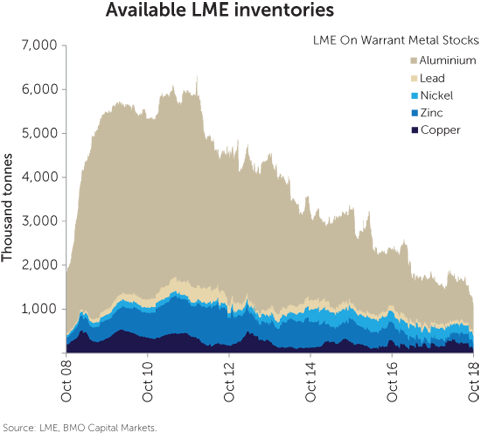 Given the strong supply/demand environment for the metal commodities, any progress to resolve the trade negotiations with China could have a very positive impact on metal prices. Mining stocks have been under pressure during this period of weak metal pricing further improving their already depressed valuations. The combination of strong supply/demand in metal commodities, good valuation in mining stocks, and strengthening seasonal demand should result in a sustainable rally in metal stocks over the next few months.
G.L.Brockelsby, CIO
Marquest Mining 2018-II Super Flow-Through Limited Partnership
Marquest Mining Québec 2018-II Super Flow-Through Limited Partnership